Architecture and Design Trends for 2021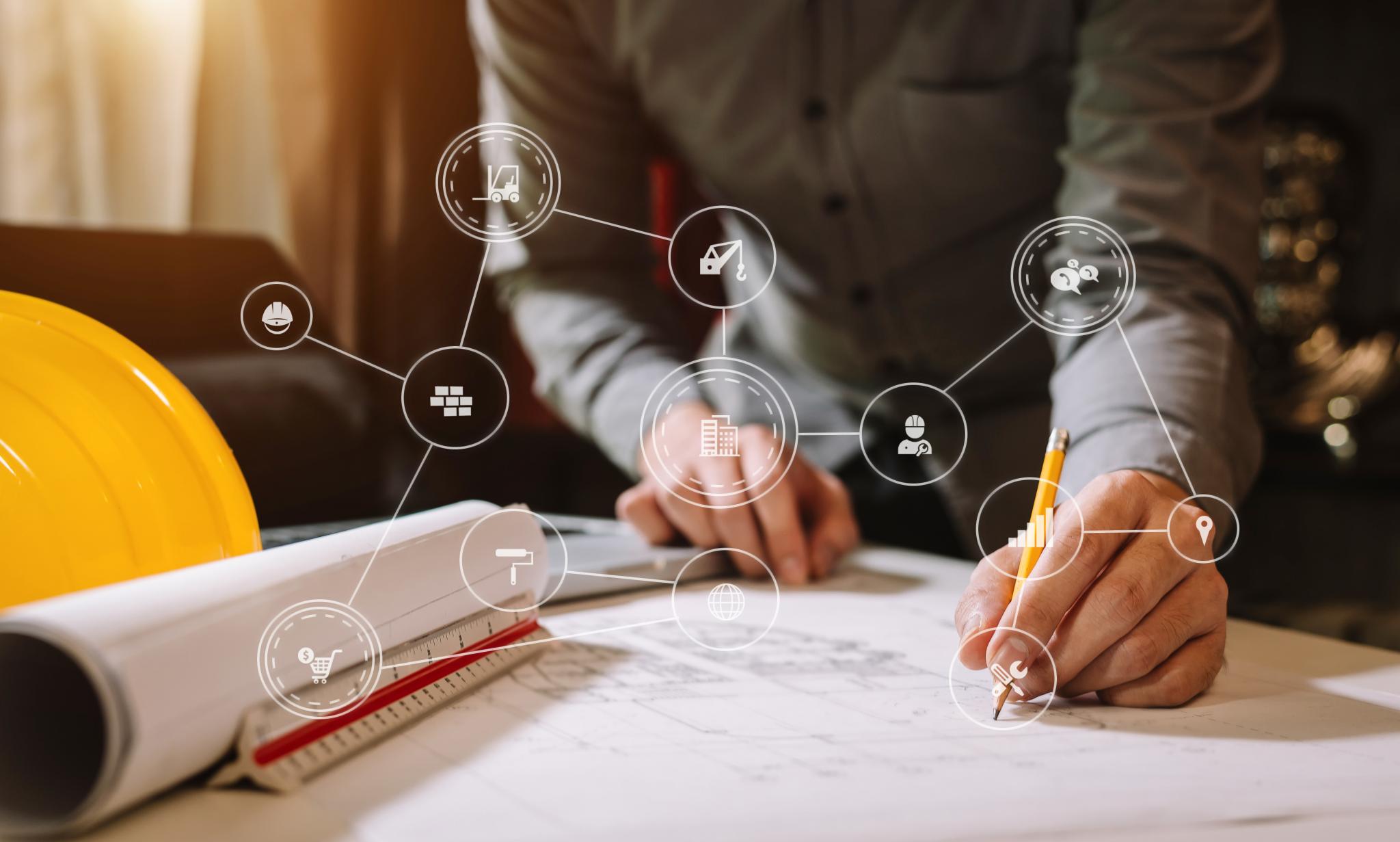 Here are a few of our teammates' responses to trends in to the New Year:
With a strong design shift on the horizon for 2021, spaces will see the effects of how people gather in communal spaces, what surfaces you encounter, and the ways materials can be cleaned. Mid-century modern furniture with minimalist features will continue its popularity, emphasizing natural materials and darker jewel tones. With minimalist design and layouts, there is a potential for less surface area to clean and more intimate furniture arrangements. This pairs with the shift in design from the COVID-19 pandemic and rethinking how people occupy and move through space. Owners will utilize less porous materials like vinyl or solid surface due to their cleanability.
How people pick up goods from retail and food locations will also be reimagined within the interior design realm. The convenience of the contactless pickup in multiple industries has risen significantly with digital curbside grocery services, altering entrance and egress routes, and necessitating preparation/holding spaces for items. The entrances and exits to facilities will also be marked more distinctively to avoid continual cross-traffic and limit the risk of contracting illnesses.
Remote work will start to impact larger corporate offices by reducing traditional open office layouts and transitioning more to partitioned offices or prefabricated rooms that can "pop up" when needed. Permanent and temporary partitions will help minimize exposure to colleagues and the public while creating visual breaks aesthetically and assist in acoustical control. Workshare spaces that offer "hoteling" for remote workers may become more popular now that businesses have fully implemented virtual accessibility. Offices may even want to reduce the square footage of office space by having employees work in-person only on designated days of a week.
– Interior Designers Mandy Campbell and Katie Haines
From drones to building materials, this year has provided a test of new ways to help improve and protect lives. There will likely be increased use of stainless steel in surface finishes. It will continue to be integral that surfaces are cleanable and can be disinfected frequently to help control bacteria present on the materials. Durability is a high point here.
A trend slowly moving into a quick gear will be sustainable design choices as the prices lower for these options. As we become more aware of the investment behind sustainable decisions, whether it is because of the climate impact or a roofing system that will last longer, the choice will be made with longevity in mind. The planet needs us to respond sustainably, but practicalities are also an important consideration.
To help protect construction activity, there has been more of an emphasis on utilizing drones. These technologies can be programmed in a way that helps map out specific builds. Drones are beginning to do construction tasks like masonry work to reduce job site accidents and reduce costs on projects.
In academia and beyond, 3D printers are advancing to provide more than simple, small-scale building representation. Tabletop models to full-scale give a broad spectrum of where 3D printing might take us in architectural design.
– Emily Hower, Architectural Intern
Retail and office spaces will be some of the most impacted areas in the coming new year. Customer-based and retail changes will be led with fewer points of interaction between customers and employees.
In recent years, we have seen an uptick in self-service approaches. It will become more relevant to the update changes that stores will possibly take on in 2021. Kiosks, curbside services, and delivery have been upgraded in importance in the past two quarters and dip into the new year. Curbside had started to appear a few years ago and, at the time, didn't receive as much traffic as expected. Since COVID-19 has increased this service's demand, consumers will make decisions based on occupying less space in stores and more outdoors and in-transit.
Open office design has seen a slowdown, and the use of smaller pods has picked up. Many of these pods feature ¾ height walls. This still allows natural light into a space, but adds more separation from the transmission of possible airborne illnesses/droplets. An individualized office structure could be further explored.
Even how people set up their spaces could be a factor that is impacted by the uncertainty of interactions. We could see a rise in garden plants and other indoor/outdoor plants previously taken out of indoor communal spaces.
– Amber Clevenger, Architectural Graduate
A growing trend into 2021 will feature a continuation into the Design-Build or Construction Manager/Architect Team versus Design-Bid-Build method. With an architect and contractor relationship in mind, this seems to be a growing method.
The turnaround speed with a Design-Build project – where the owner gets the building done – and if it is done right, the contractor and their construction costs can be lower.
Contractors are becoming more interested in utilizing design software with more significant projects, which shows signs that they aim to become a bigger part of the design-side framework.
Predicting ownership into 2021, there will be questions about how much of a footprint any kind of retail business will truly need going forward. How clientele is interacting will determine a lot in the design intentions.
With a digital shift there, more people will be able to purchase products in ways that are alternatives to occupying a physical space (i.e., auto dealership). For instance, dealership sales models will have to adjust to marries traditional sales methods with digital media.
– Jon Hubart, Principal/Project Manager