Think Green: Fort Wayne Aero Center's Sustainable Design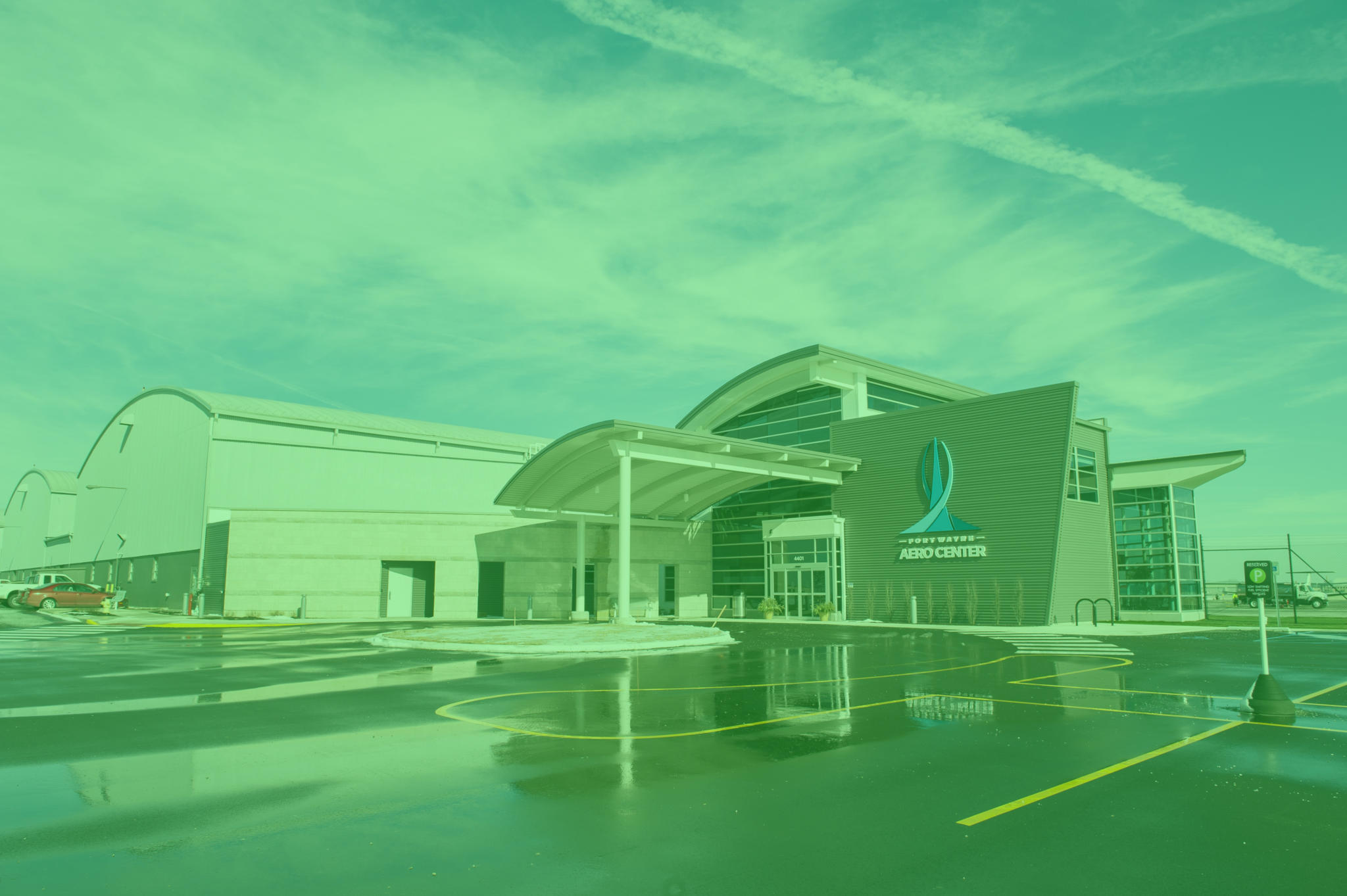 We hold the thought of a sustainable built environment very close to us. Through various measures, we practice a conscious approach in developing designs that generate positive benefits to the environment.
Leadership in Energy and Environmental Design, or LEED, is a verification process that aims to help promote the conceptual and practical knowledge of sustainable methods for design, construction, and maintenance. The program is driven the U.S. Green Building Council.
This was a project that had us working with Design-Builder, The Hagerman Group. An FBO (fixed-base operator) facility, it replaces what was a 40-year-old landlocked structure that had become an impediment to the future growth of the Fort Wayne International Commercial Terminal.
Housed within the new Aero Center are private office spaces, technologically enhanced conference rooms available for tenant use, elaborate pilot and crew support spaces, and a lobby/concourse replete with the kind finishing touches executive travelers expect. Multiple tenant spaces fill out the overall footprint of the building, accommodating a variety of air-travel-related business as well as adjacent hangar lessees.
This project was required to be completed LEED Certified. With that in mind, the project utilized local and recycled materials to meet the recycled content and regional material credits required for the project. Electrical entailed low voltage lighting and plumbing features low consumption fixtures. The roofing system features an ENERGY STAR PVC roof system.
We are proud to be at the forefront of LEED Certified initiatives. Our future projects continue to hold energy-saving solutions to become the bloodline for processes.