Lawrence County breaks ground on new jail, sheriff's office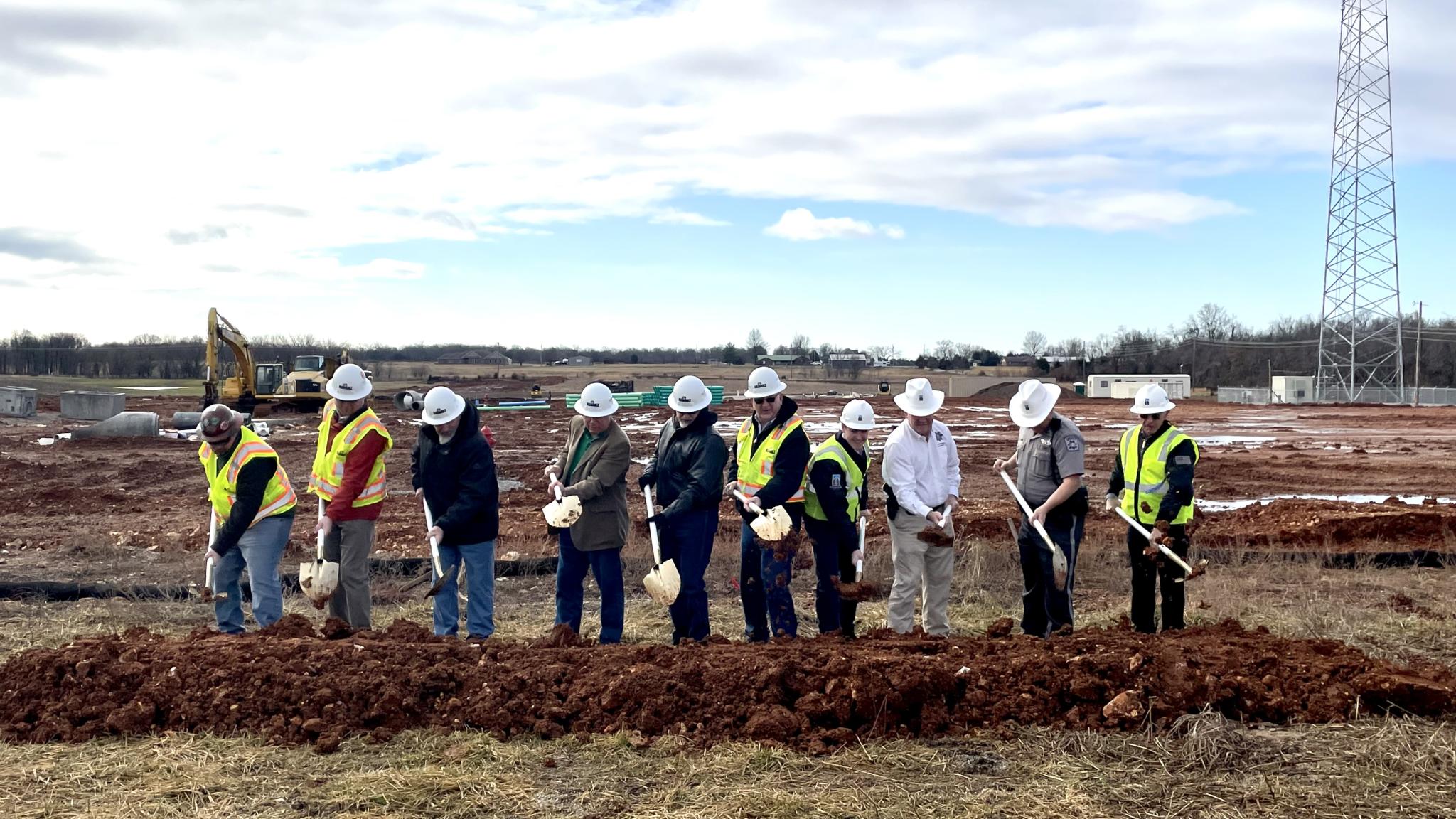 MOUNT VERNON, Missouri — Lawrence County, Missouri is one step closer to a solution for its overcrowded and substandard jail.
Officials and partners came together Feb. 9 to break ground at the site of the future Lawrence County Law Enforcement Center in Mount Vernon. Elevatus CEO Mike Gouloff and Architectural Graduate Nicholas Bloom joined County Commissioners Bob Senninger, Tim Selvey and David Botts and Sheriff Brad DeLay at the groundbreaking.
Elevatus was hired by the county commission to design the new facility. Nabholz Construction is construction manager at risk.
The 120-bed jail's housing area will be made up of 8 dayrooms and an indoor-outdoor recreation area around a central control room, an innovative justice design. Efficiency and sight lines will be the focus in the intake area, and the sheriff's office will be customized based on needs.
For more on the project, including additional renderings, click here.
The new facility will be located at 1525 Missouri Drive, on undeveloped rolling land just off Interstate 44.