Don't Worry; Be Happy—living life above the clouds.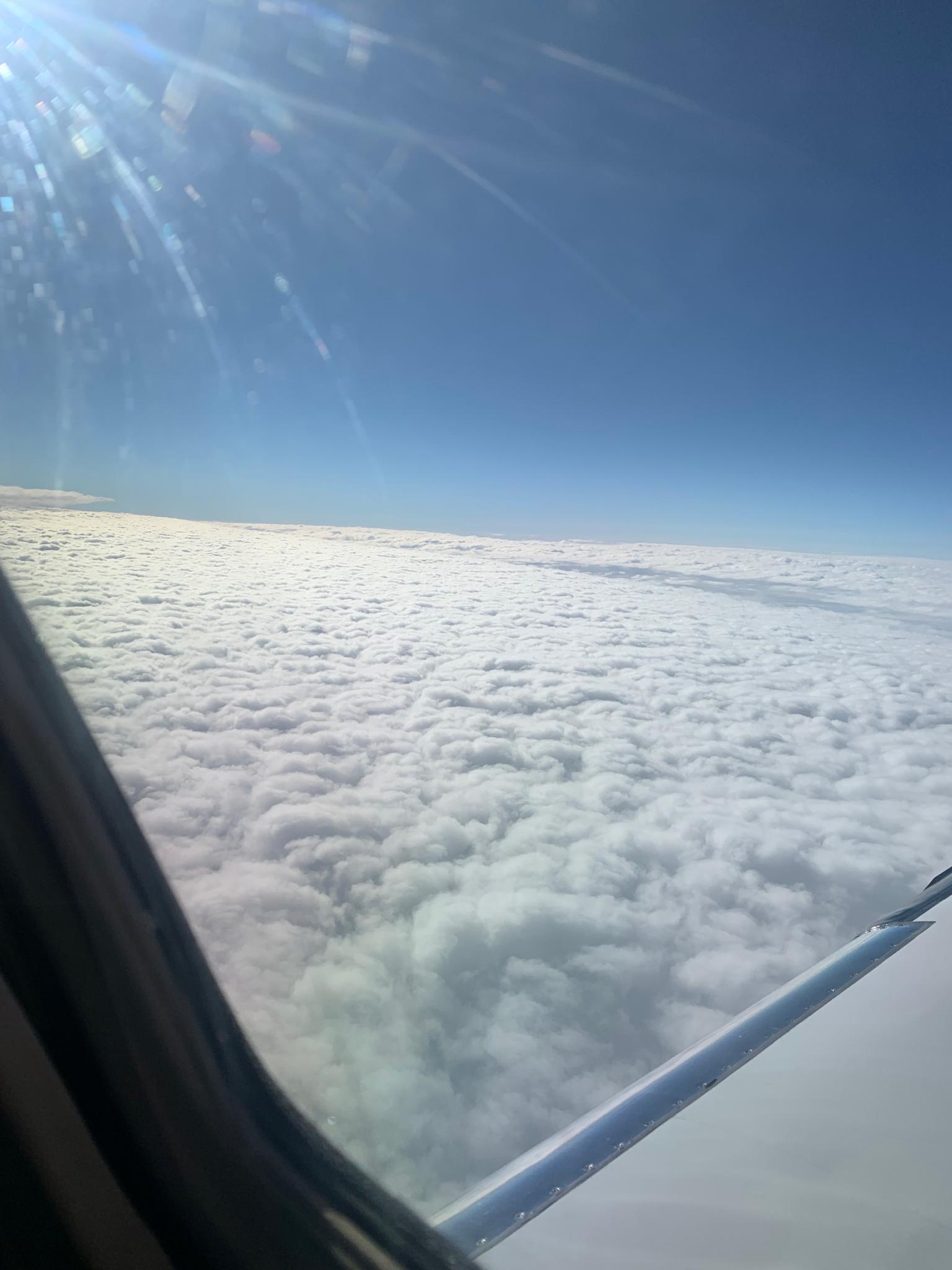 This classic 1988 tune is catchy to sing and hum, but how hard is it to live by? In a world where everyone is chasing the dream, most people need to find the resolve to live it day by day. I often say to myself; every day is a new chance to start over and make a difference. I immediately pray and thank God for giving me another day as soon as my eyes open from a night's sleep. It's a constant reminder that the trials of everyday life, and yes, it's okay to struggle, can deter us from ever finding peace and happiness with some of His best and simplest gifts.
I often listen to my children laugh, hear my wife say she loves me, or even chat with friends to reminisce about all the good times we had growing up. All of which are immediate feel-good moments. However, those feel-good moments can wear off. But, does happiness (or the experience of it) have a direct correlation with becoming an adult? Recognizing life gets hard, and equally, recognizing happiness is even harder to achieve. I mean, for most of us, life doesn't get easier. It is hard. But guess what, it only has to be as hard as the reactions we have to it.
I write this as I'm flying 33,000 feet above the earth, and the scenery is beautiful. However, the landscape is extremely simple too. I only see white, fluffy (sorry, that's my scientific term) clouds and blue sky for miles. I believe when we can take ourselves out of the moments that continue to frustrate us and picture ourselves in these kinds of settings, most things begin to settle themselves out. At the very least, it gives us a moment to reflect, find balance on the emotional teeter-totter, and rest. Oh, rest, another problematic word in a life filled with fast-paced everything.
When I think back moments ago to the experiences that made me happy, I'm filled with sadness in myself, as I believe we should all strive to experience more of those settings. And not just experience them but excel in creating them. As a father, I want to laugh with my children, As a husband, I want to show my wife how much I love her, and as a friend, I want to create and live new memories. It's about evolving to understand where you find your happiness. What once filled our hearts with love and emotion changes. We need to change with it. Just as our priorities shift in life, we need to continue to find new ways to embrace love and emotion. Suppose you continually rely on others to make you happy. In that case, you begin to miss out on those small experiences by being a person that creates them or finds joy in the reset (imagine the white, fluffy clouds).
Another way people experience happiness is by giving back. I truly believe that's why "Service Above Self" reigns true for so many. It feels right to give back, but there is also the experience of genuine inner happiness that comes with it. Happiness. The actual thought of it is easier than the experience of it. But as humans, we thrive on experiences and moments in time that make us feel. So, start by being a creator and bucket-filler and the return to you comes back with a full bucket for yourself!
In a world where everyone only listens to respond, not to understand, we are often faced with immediate rebuttals to words we say. Sometimes, it's even harder to find the right selection of words to express your feelings, which provides fuel to those who want to be super critical of moments of vulnerability.