What happens when architects design cardboard boats?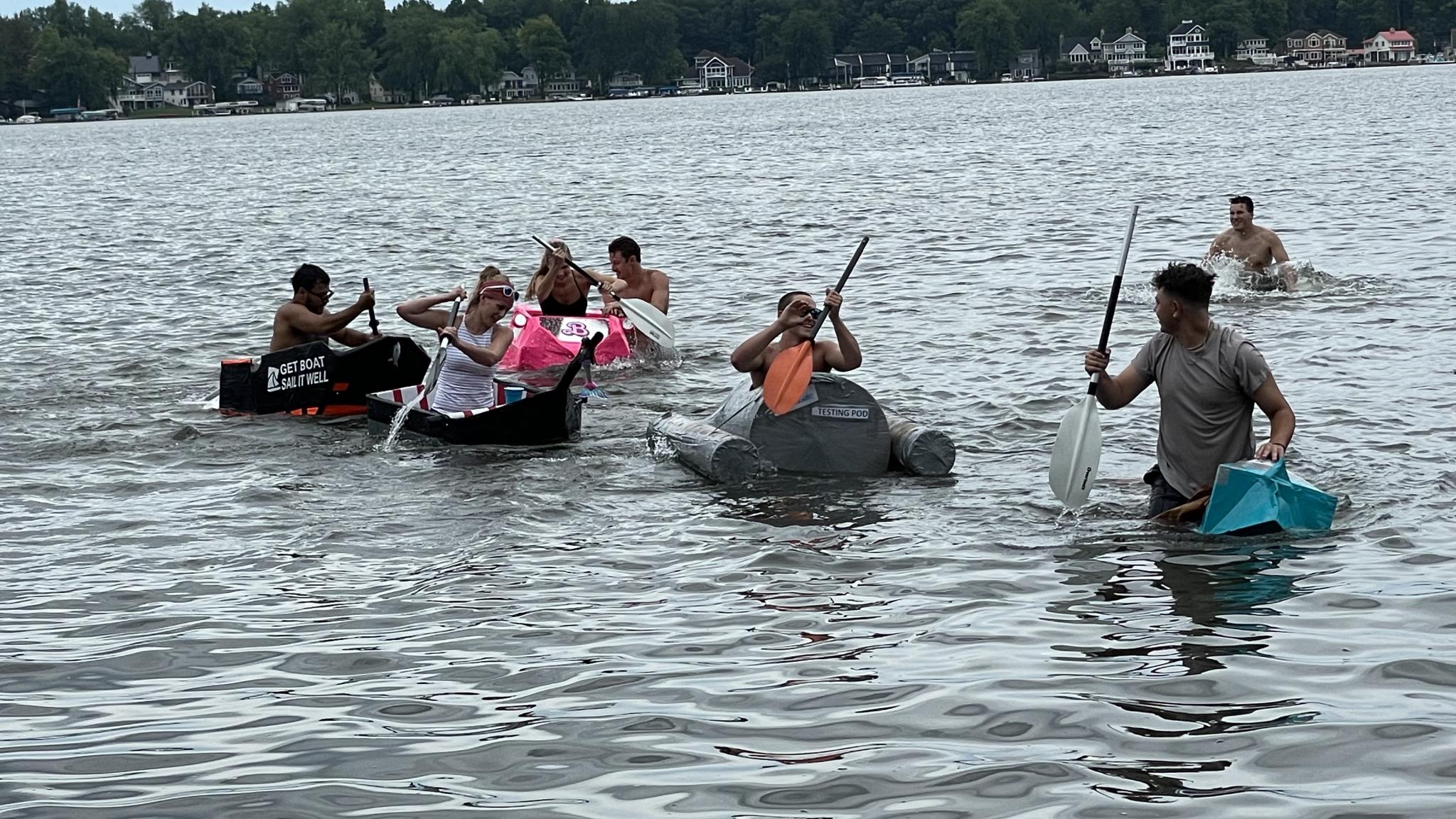 Earlier this summer, as we began planning our upcoming Lake Day staff retreat, we started throwing out ideas for team-building activities.
There were the usual suspects tossed around, like the classic water balloon toss, and other suggestions like a version of charades, a talent show, or activities from that game show "Minute to Win It." We even thought about lifting some games the Fort Wayne TinCaps play between innings at Parkview Field.
We wanted an activity that paid at least a little respect to what we do here at Elevatus each day, though.
Then it came to us: a cardboard boat race. YES.
On the surface, the challenge was pretty simple: design a "boat" entirely out of cardboard and duct tape and nothing else. We quickly learned, though, that architects and designers don't do anything simple.
Our motto is Designed to do more, after all.
Well, here's how it went:
Now, take a look at the finished boats the five teams designed and constructed:
Completely over-the-top, right?
But did they float? Well, with all the duct tape used (some teams used upwards of 20 rolls) paired with expert design, most boats were indeed shipshape and seaworthy. Four of the five survived both the time trial and team race.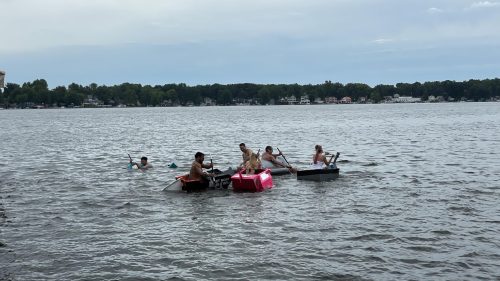 One didn't…: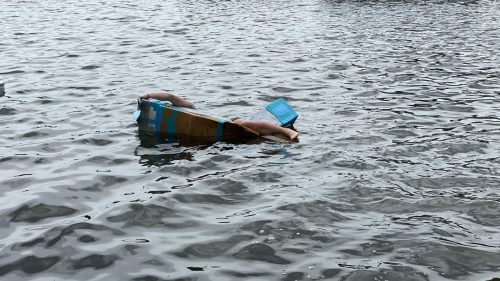 Waterlogged or not, the cardboard boat race did its job: it fostered camaraderie and made for a heck of a good time!