Takeaways from Global Leadership Summit 2023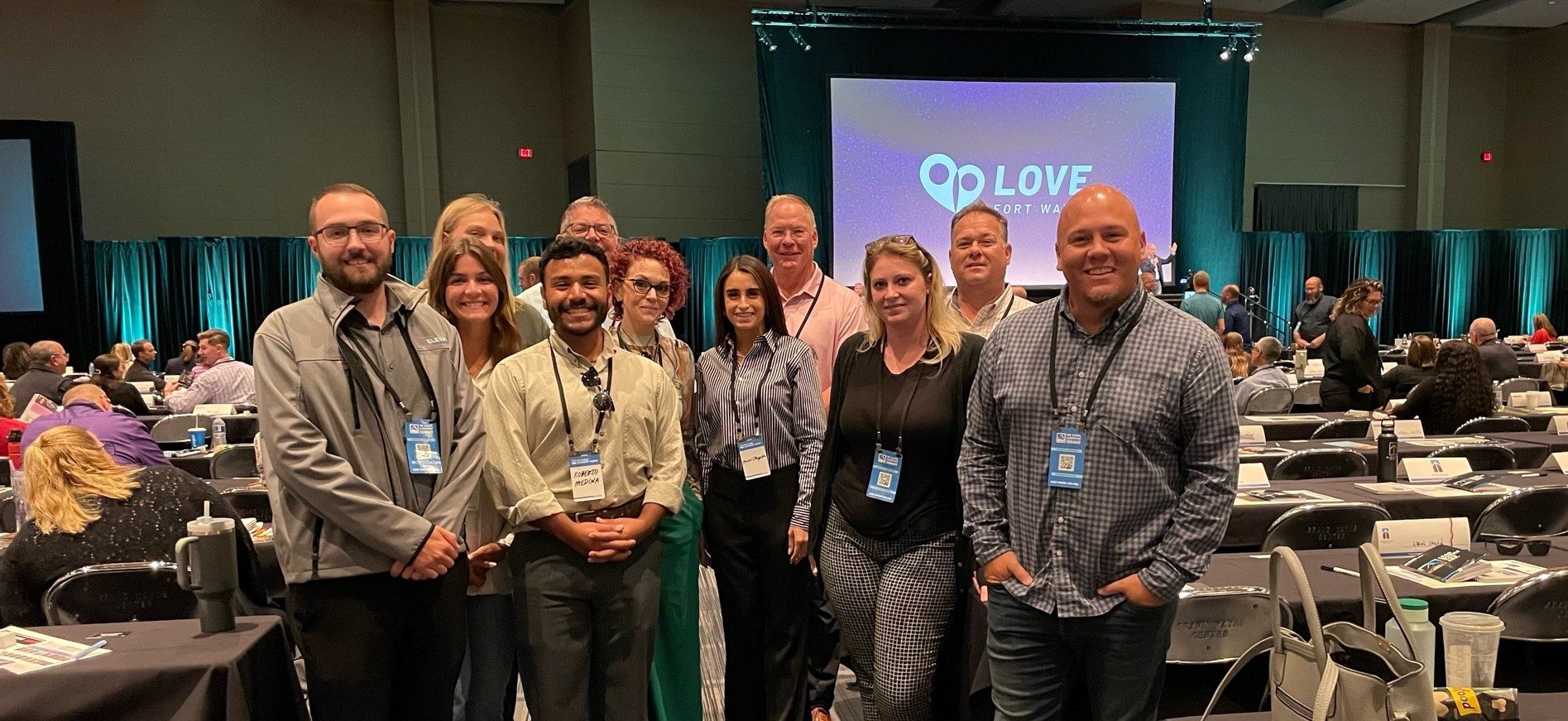 Several members of our team were recently able to attend the Global Leadership Summit hosted by Love Fort Wayne. The two-day event was held at the Grand Wayne Convention Center in downtown Fort Wayne.
Featured GLS23 speakers included pastor and author Craig Groeschel, professor and author Erin Meyer, former U.S. Secretary of State Condoleeza Rice, author and "mind architect" Erwin McManus, Intel Corp. CEO Pat Gelsinger, film director Dallas Jenkins, professor and author Anita Elberse, pastor and author Albert Tate, habit expert and author James Clear, clinical psychologist Dr. Henry Cloud, entrepreneur and author Liz Bohannon, entrepreneur and author Jamie Kern Lima, executive coach and author Ryan Leak, Dallas Mavericks CEO Cynt Marshall, and workplace consultant and author Patrick Lencioni.
After two full days of learning how to be better leaders, our team left encouraged, challenged, and energized. Here are our takeaways from the Summit:
Emma Ocken, aAIA
Architectural Graduate
Anita Elberse: "Effective leaders understand that different stakeholders require different approaches."
We all know that people are different, but a lot of times we force people into mainstream roles who would thrive in a different environment. As long as the end goal is achieved, does it really matter what it took to get there? Giving freedom and understanding that people work in different ways will allow for a much happier and more comfortable environment.
Brian Bracht, aAIA
Architectural Graduate
Craig Groeschel: "Transparency + Empathy + Consistency = Trust"
To earn trust, you have to give trust. You will limit your leadership if you don't trust enough.
Abigail Redick, IIDA
Interior Designer
James Clear: "Habits are a double edge sword."
Be the architect of your habits so they build you up, not bring you down. Align your desired outcomes with your daily habits. Additionally, he said, "Habits matter." Every action or habit is a vote to the person you are.
Cory Dietz
Partner, Director of Marketing and Business Development
James Clear: "Daily 1 percent improvements are the pathway to unlocking high success."
Excellence is not about radical changes but about accruing small improvements over time. If you get one percent better each day for one year, you'll end up 37 times better by the time you're done.
Ana Chapela
Graphic Designer
Erwin McManus: "Your internal limitations are the cause for your external failures."
Your limitations are the product of your responses to your circumstances. Shift your mind. Always look for the positive in the negative to change your way of thinking and reprogram your brain.
Roberto Medina, aAIA
Architectural Graduate
James Clear: "Excellence is not about radical change, but about accruing small incremental improvements."
1% growth is growth. Doesn't matter if it takes you a couple hours or a couple years – the habits we commit are what brings us in alignment with our desired outcomes. There are moments where our urge for optimization clouds our ability to show up. If we learn to take a step back and establish a foundation to build upon, we not only begin to embody an identity of getting 1% better but become aligned with the best version of ourselves.
Abby Bryan
Office and Construction Administration
James Clear: "When you can't win by being better, you can win by being different."
In my career there have been times that I've worked with others who were much more impressive in the details of their occupation than myself, but I have excelled differently by being a natural people person. I may not be a master of a specific work-related craft, but understanding different personality types and seeing needs before they are expressed is something that can be highly sought after. Being different is something that I've always been complimented on, and it makes me so happy that I've been able to take this sometimes-quirky side of myself and apply it to my career. I celebrate the difference in others because that uniqueness is what sets us each apart from each other. When our differences are positively celebrated, it encourages growth!
Aaron Organ
Creative Writer, Content Specialist
James Clear: "Habits can build you up or break you down."
Habits are the compound interest of self-improvement. If you're struggling to improve, the problem isn't you. It's your system, or your daily habits. The alignment between your desired goals and your system is critical. Your trajectory is more important than your position.