Meet Nedrah Kilby, Interior Design Intern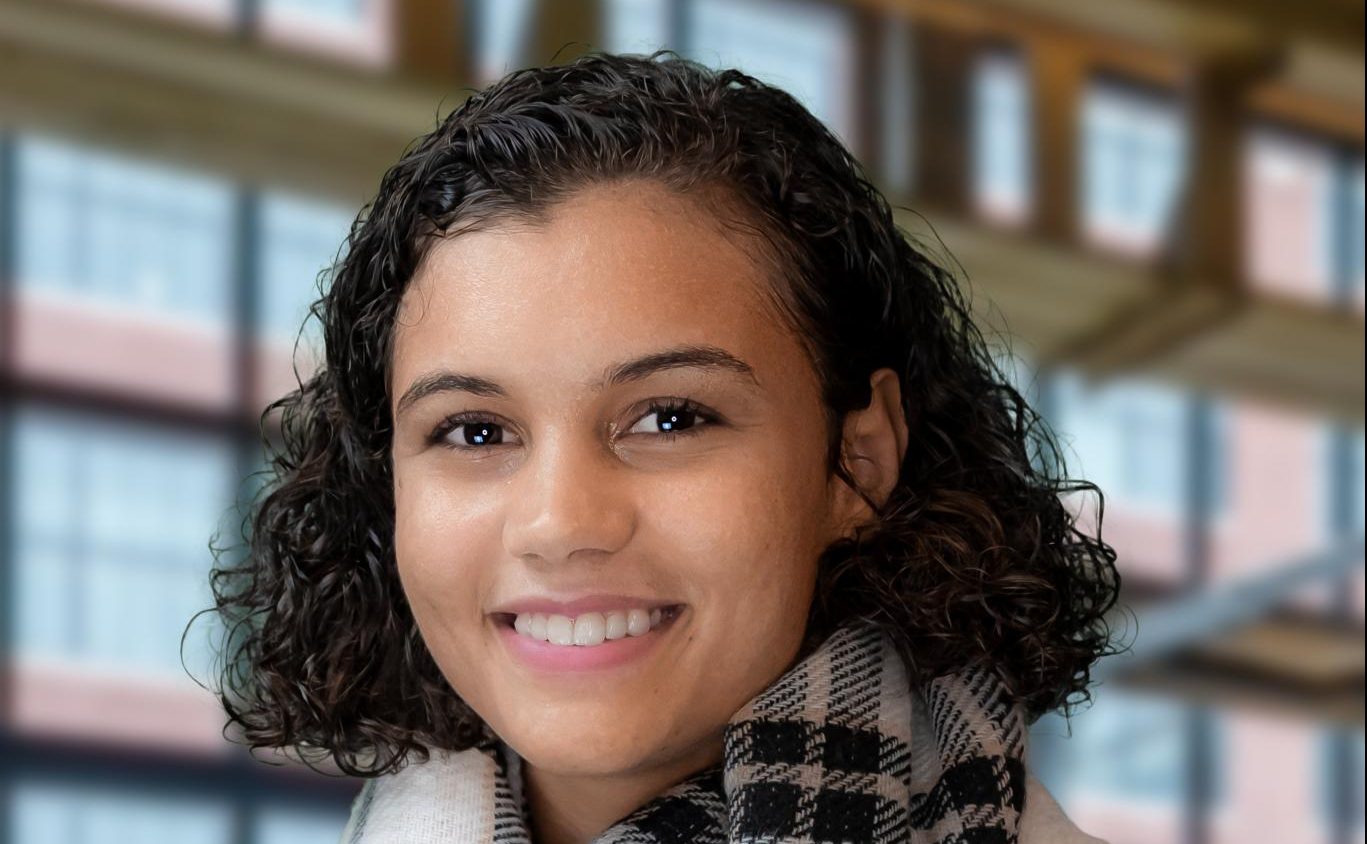 We have Nedrah Kilby's grandmother to thank for her interest in interior design.
Nedrah's grandmother worked as a designer on the West Coast. Charmed by her grandmother's passion, Nedrah caught the bug for interior design herself.
In high school, Nedrah took a few interior design courses, and landed a part-time internship at a Fort Wayne firm, where she'd shadow a designer, create plans, and organize showroom materials.
After high school then, things got real. That's when Nedrah said "my passion for interior design began to intensify even more."
Nedrah enrolled at Purdue Fort Wayne to study interior design, and within a year, she narrowed her focus to commercial design.
"Commercial design feels right to me because it is known to be a highly collaborative environment and you work as a team to satisfy the vision of the clients throughout the entire design process," she said.
Now with a focus, Nedrah has joined the Interior Design team at Elevatus Architecture as an intern. She spends her days busy, helping with the development of projects, attending client meetings, assisting in project design, working on programming and specifications, and construction documentation and administration.
Elevatus allows interns to fully experience the industry by getting their feet soaked on projects, and Nedrah's talents have already been put to good use.
"I am grateful to be part of such an amazing team!" she said.
What's next for Nedrah?
"Great question," she said. She sees herself doing commercial design, but perhaps even furniture design, she said.
"Overall, I just want to become more knowledgeable about all the little bits and pieces which make up the project as a whole!" Nedrah said.
Thanks, grandma.