Jim Kelley Career Pathway Center opens with ribbon cutting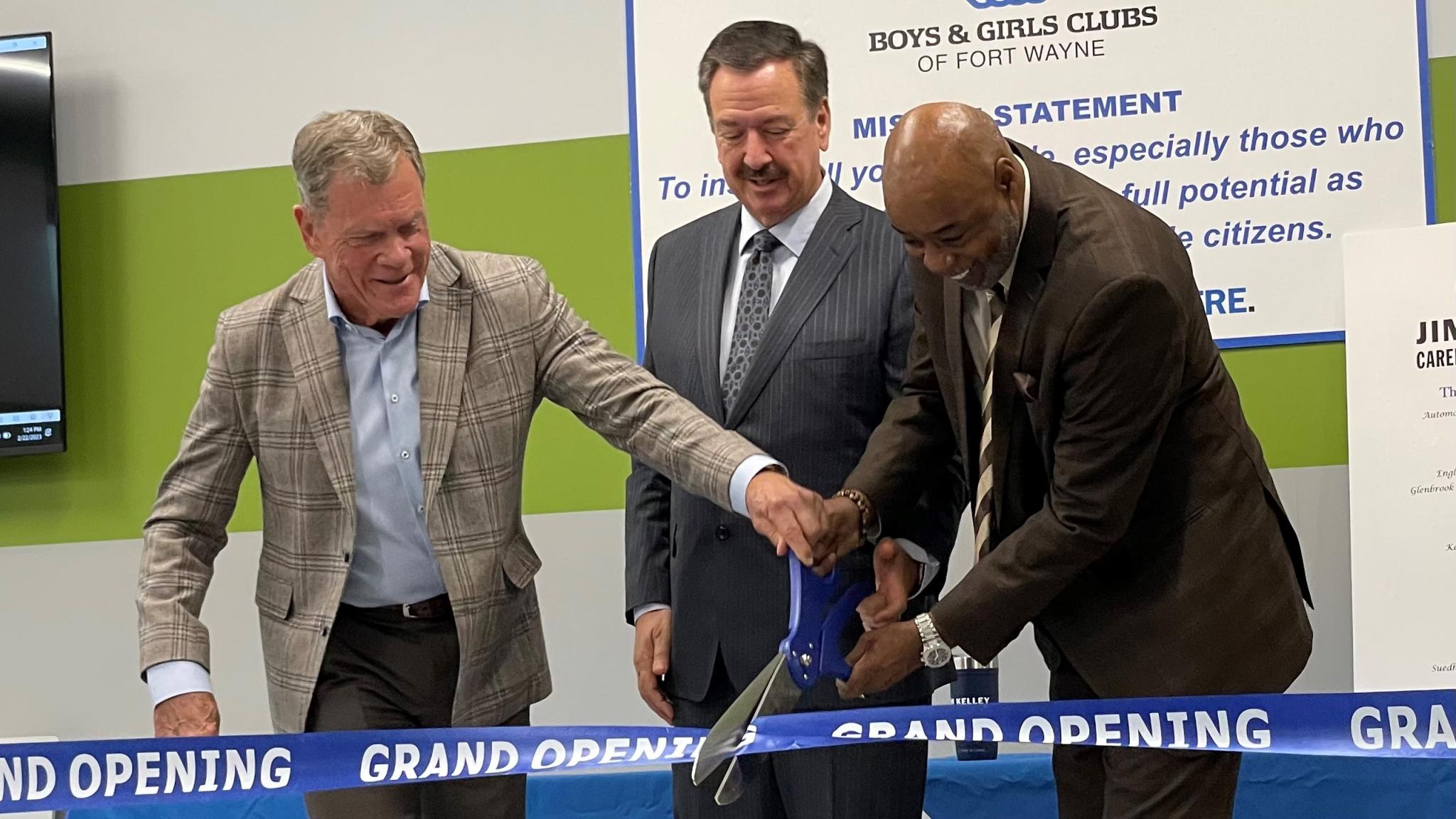 The new Jim Kelley Career Pathway Center officially opened with a ribbon cutting, just 14 months after planning for the skilled trades school began.
Auto dealer Tom Kelley, Sweetwater founder Chuck Surack, Fort Wayne Community Schools Superintendent Dr. Mark Daniel, and Boys and Girls Clubs of Fort Wayne President and CEO Joe Jordan gathered to cut the "GRAND OPENING" ribbon on Feb. 22, 2023. The new center is located at 2439 Fairfield Ave., just down from the Boys and Clubs Clubs main campus.
The center will offer Fort Wayne middle school students the opportunity to learn skilled trades, including automotive, manufacturing, construction trades, supply chain management and IT/CAD/CAM. The building has a variety of learning labs where 7th and 8th grade students can use cutting-edge equipment and technology for hands-on learning.
The project was powered through a collaborative effort involving Fort Wayne Community Schools and the Boys and Girls Clubs of Fort Wayne. Half of the Boys and Girls Clubs board made financial contributions to the project, including Surack and Kelley. Kelley purchased the property that would become the center after hearing a pitch for a skilled trades school from Jordan.
Elevatus was proud to serve as architect on the project.
"Elevatus has a rooted desire to support and serve our community, and we were honored to design this necessary center that will have such a deep impact on the Fort Wayne area for generations to come," said Elevatus President Cory Miller. "This center will provide students in northeast Indiana with valuable exposure to skilled trades, equipping them for their own futures. Our region is better off with this center, and Elevatus was delighted to be part of the project."
To learn more about the Jim Kelley Career Pathway Center, visit the Portfolio page.