Elevatus adds new Architectural Graduate Justin DeFields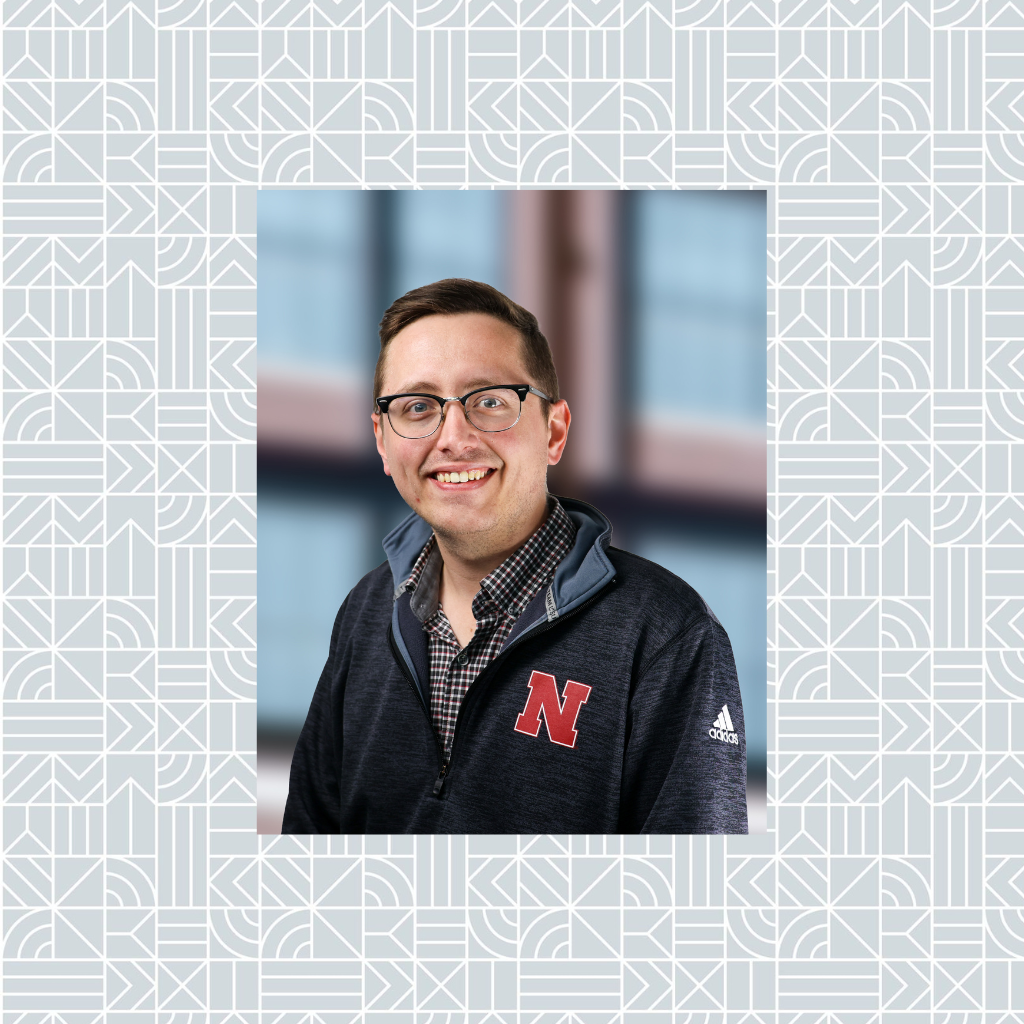 Looking for tips to achieve that elusive work-life balance everyone's talking about? Reach out to Justin DeFields.
Justin is a new Architectural Graduate with Elevatus. He's joined the firm already with loads of firm experience and high-profile projects under his belt, but as we say at Elevatus, he, too, is Designed To Do More.
First and foremost, he's a husband, as well as a father to a 1-year-old, so those two – as well as the family dog – win a big chunk of his free time.
Justin also serves as an assistant coach for the Carroll High School lacrosse team, a sport he says he's enjoyed almost as long as he's been designing.
And somehow, Justin even finds the time to smoke meats at home, a delicate and prolonged process.
Who's got time for architecture?! Well, Justin does that, too – expertly.
A graduate of the University of Nebraska, where he completed both undergraduate and graduate school with a focus on parametric design and VR design applications, Justin went on to work at a firm in Lincoln, Nebraska. There, he assisted on various National Guard projects and a hospital project. From there, he moved to Colorado, where he spent three years with a firm working on several high-density housing projects.
Then Elevatus came calling.
After working remotely for a few years, Justin says he was ready to "put down roots" in Fort Wayne and work in an office again. Good news for him: Elevatus is currently expanding its office in downtown Fort Wayne, and there's plenty of room for him.
As Justin prepares to complete his exams to become a licensed architect, he says he's looking forward to using his extensive modeling capabilities to help the firm develop standards and templates.
What's Justin's favorite part of architecture? He gave a pretty good answer.
"We put pen to paper (or finger to mouse?) every day designing and building the world around us," he says. "Few professions get to see the direct impact they have on the local community in the same way Architecture firms do. Seeing years of hard work culminating in built space that people will interact with for years to come is an amazing experience."
For a guy who seems like he's really nailed the work-life balance, he sure loves architecture. And his family. And lacrosse. And meat.
Q&A
Elevatus: What's your favorite color?
Justin DeFields: Go Big Red! (Nebraska reference)
E: Tell us something interesting about you.
J.D.: My fun fact is I was a pub DJ in undergrad!
E: If you won the lottery, what's the first thing you'd buy?
J.D.: The first thing I would buy after a LONG vacation would be a small plane! It was always a childhood dream of mine to get a pilot's license.