Elevation gain: New Elevatus Interior Designer ready for next challenge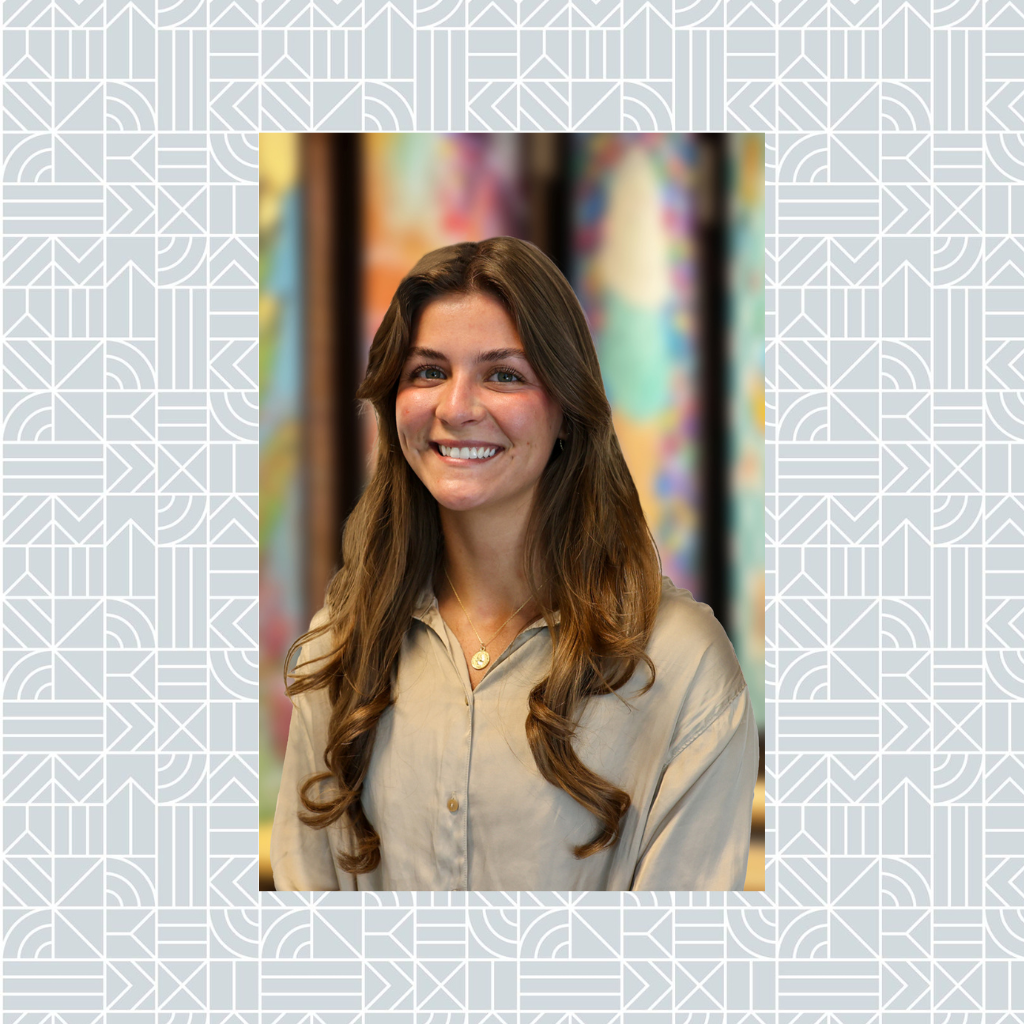 Abigail Redick isn't one to back down from a challenge. She comes by that naturally.
Abigail recently hiked Utah's Mighty 5 National Parks (Arches, Bryce Canyon, Canyonlands, Capitol Reef, and Zion), logging 60 miles in 5 days.
But she didn't do it alone. Her hiking partner: her grandmother, who's set to turn 70.
"We got many questions about being a mother-daughter duo but shocked everyone with the truth," Abigail says about the trip. "This is our third major hiking trip, and we hope to do more in the future to cross off more National Parks from our bucket list."
You can probably see how a particularly challenging project might not give Abigail pause.
Abigail recently joined Elevatus as an Interior Designer after graduating from Indiana University with a B.S. in Interior Design from the Eskenazi School of Art, Architecture and Design. She conquered that challenge, too: she graduated with the highest distinction and as a member of the Phi Beta Kappa Honor Society while also minoring in Marketing and Art History.
How'd she make her way to Elevatus? Abigail first joined the firm as an intern in the summer of 2022, and came back the following winter, and she says it was the best place to start her career post-graduation.
"I came back to Elevatus because of the work culture I became a part of during my internship," she says. "The team is welcoming and willing to answer my questions or offer help. I feel like this is a great place for a new graduate to start out because the opportunity to learn from experienced individuals is high and I'm eager to learn more."
And learn, she will. As an Interior Designer, Abigail will work with project architects and project managers during all phases of projects – from defining scope to ensuring construction is finished correctly. She'll collaborate with other designers, communicate with clients on projects, and develop the interior design of projects by selecting finishes, modeling design features, and more.
You guessed it: she's up for the challenge.
"I hope to be someone that can be given a project with no doubts that it will be completed in a successful manner," she says.
"As a previous intern at Elevatus, I learned so much valuable information about the architectural and design world that you simply cannot learn in school. Seeing and being a part of the real-world design phases helped solidify the processes architects and interior designers go through daily."
Abigail actually started her Interior Design degree work with the goal of eventually becoming an Architect, but she ultimately fell in love "with the impact Interior Designers have on building occupants' everyday lives."
She admits, though: becoming an Architect could still be on the horizon one day.
That sounds like a challenge…