Electric Works flips switch on new sign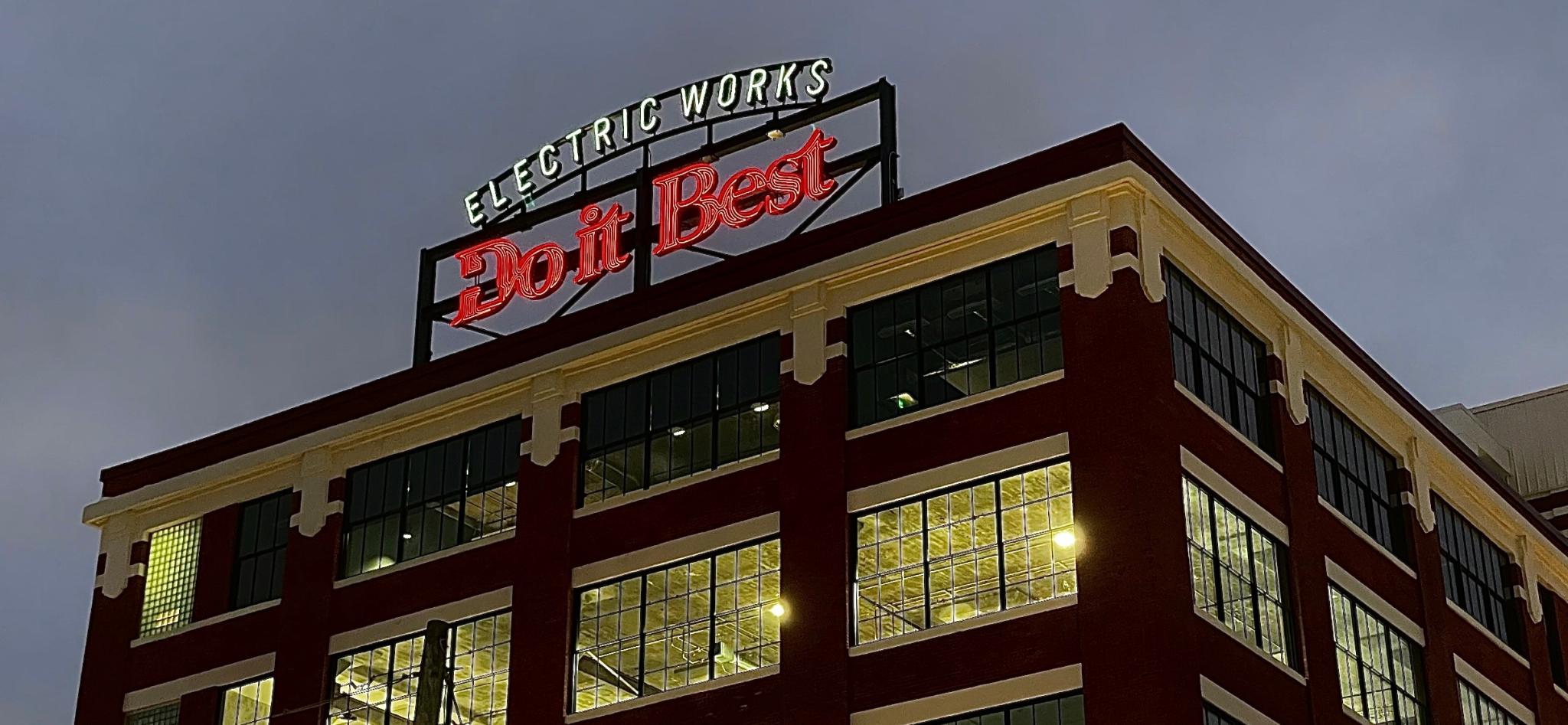 There's a glowing red sign irradiating the Fort Wayne skyline again, and it feels right.
The new Do it Best Corp. sign high atop Building 19 at Electric Works is on. It's the first time a sign has shone on the campus since the iconic General Electric sign was turned off in 2015.
The lighted sign marks an important step in the years-long renovation of the sprawling and crumbling million square foot historic industrial campus in downtown Fort Wayne into a buzzing mixed-use district of innovation, culture and community. Elevatus is proud to have served as the Architect of record on the remarkable project.
With a lively public market, an imaginative education center, and modern commercial spaces, the Electric Works campus is now a high activity and walkable point of destination and a radiating attraction for the city of Fort Wayne.
And it's pretty easy to spot now, with a new sign high over Broadway serving as a beacon for residents and visitors.