Lego road: Elevatus designer details architectural journey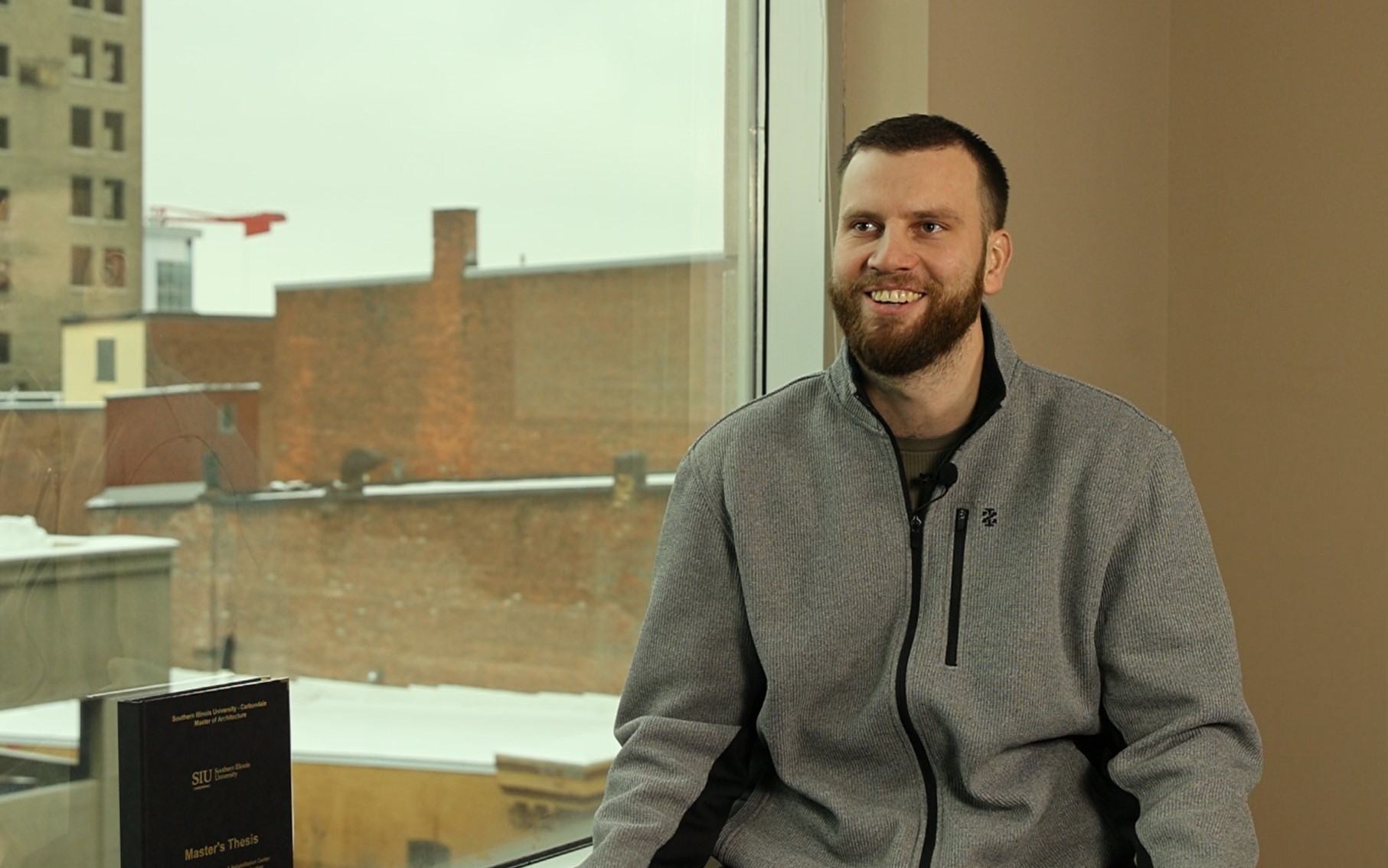 There were two clues that AJ Freiburger would grow up to become an architect.
Clue No. 1: AJ grew up playing with Legos. And while plenty of kids grow up playing with Legos, AJ really liked playing with Legos.
Come to think of it, playing might be the wrong word. He built with them, and created structures, he says.
"Legos were a big part of my childhood," he says.
Clue No. 2: AJ's dad had a painting business, and AJ would tag along on some jobs.
At the homes, though, AJ's focus would drift to certain "cool" architectural features.
"That really inspired me," he says about those homes.
Despite his obvious pull to architecture, AJ took several engineering classes in high school. It wasn't where his heart was, though.
"I just love to be a creative person, and instead of just problem solving, I also wanted to create," AJ says. "That started to switch my pathway and thinking of what I wanted to do for the rest of my life and my career."
Hello, architecture.
A young man now with a plan, AJ landed an internship with Elevatus Architecture while still in high school. He spent his afternoons binding and cutting drawings for the firm's senior architects to stamp, and worked on massing model studies before he knew what they were. He even played a role in the design of The Bradley, downtown Fort Wayne's boutique hotel, before he was old enough to rent a room there.
"It was a nice journey and really reaffirmed what I wanted to do," he says about his high school internship with Elevatus. "That was a big help in still deciding to go down this route."
With working knowledge of the ins and outs of the industry, AJ left for Ball State University. Before classes started, he participated in a week-long program for students interested in the school's architecture program. He finished the week with a portfolio that showcased his skills.
"That really helped me get into the architecture program at Ball State, and it reaffirmed that feeling that this is what I want to do with my life. This is the career choice that I want to make."
After declaring as an Architecture major, the real work began for AJ. His earliest classes weren't until 9:30 a.m., but he was regularly in the architecture building at 7 a.m. to manage his schoolwork "so I wouldn't have as many all-nighters."
It was a lot of "working throughout the day to be able to come home at night," he says.
AJ says his four years at Ball State were made up of "a lot of hard work." "It was a good experience," he says.
After finishing his undergrad studies at Ball State, AJ came back to Elevatus for another internship the summer before grad school. He'd stay with the firm as he worked through grad school at Southern Illinois University in Carbondale.
AJ secured his Master of Architecture degree in 2022 and joined Elevatus as a full-time Architectural Graduate. The decision to join the firm was pretty easy, he says.
"I love the whole team. It's like we're one big family," he says. "I like that sense of a tight-knitted family and community that surrounds Elevatus."
From the kid who built with Legos, to the intern who would never leave: who would've saw that coming?
What's next for AJ? He's currently logging his hours in preparation for the 6-7 licensing exams he needs to pass to become an architect. He's hoping to have most if not all of them done this year.
Yes, with 2 degrees and multiple internships, he's not done. But AJ says he knew what he was getting into, and he's here for it.
"After the first year of my undergrad I started to realize there's all these tests and hours that I needed to log, and how long school was going to be, but I don't think it intimidated me," he says. "I knew it was going to be a long, long road ahead, with multiple late nights, but you go through some of those thoughts and you kind of realize, what else would I do?"
Well, maybe there's one more clue that AJ Freiburger will grow up to become an architect.