Elevatus adds new Project Architect Andreia Rossato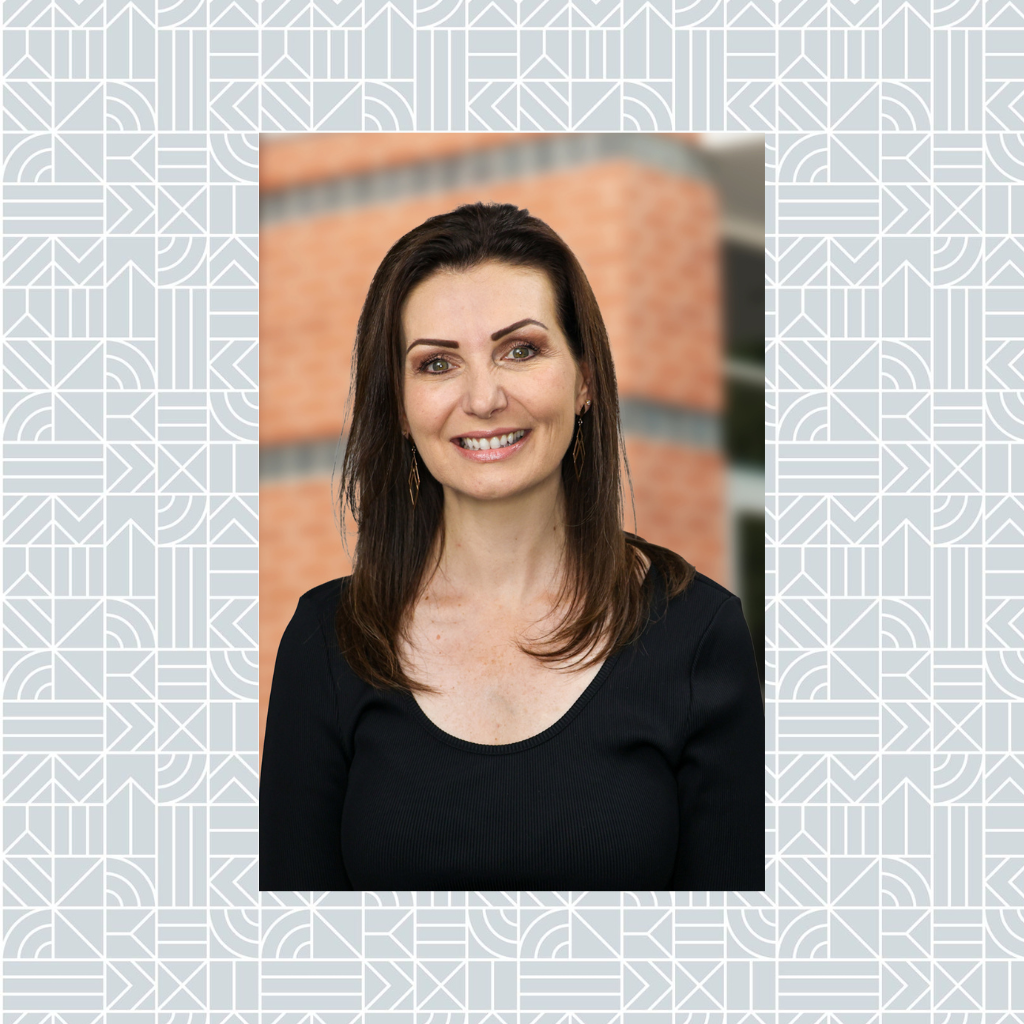 The Brazil-to-Fort Wayne pipeline isn't exactly prevalent, and Andreia Rossato sees the benefit in that.
"I think I bring a different look (to Elevatus), since I come from another country and with another point of view," she says. "Architecture has a universal and at the same time diverse language, within the culture of each place, and I hope to contribute and also learn a lot here."
Andreia has joined Elevatus as a Project Architect. She's a certified architect and urban planner who has practiced in Brazil for more than two decades, handling a wide range of commercial, health, and residential projects.
Now 5,000 miles from home, there's an obvious question: why Fort Wayne and Elevatus? Well, full disclosure, we found her and recruited her to join the firm.
"I was already familiar with Elevatus projects, and I was impressed with the quality of the firm's projects and the variety, which made my creative side even more interested in knowing and working here," she says. "In addition to being able to share experiences with coworkers, which I believe is rich in professional growth."
Andreia has plenty of experiences to share, too. She's traveled the world, from the Caribbean, across Europe including Paris, London, Dublin, Amsterdam and Italy, to Singapore, Manilla in the Philippines, and Shanghai in China.
We asked her what she'd do if she won the lottery. No surprise: "I would buy a multi-stop trip around the world," she says.
When she's not jet-setting, though, Andreia lives and breathes architecture.
"I like all parts of architecture, from the initial contact with the customer to the completion of the construction," she says. "But without a doubt, being part of creation, of something that doesn't exist, and seeing the realization, the creation built, is incredible, and makes this profession so special."
That passion was first sparked when Andreia was just 12 years old. Her stepfather was building a residential building in her hometown, and together they'd visit the construction site and pore over the drawings.
"All that enchanted me, to see those drawings becoming reality," she recalls. "I liked it so much that I drew floor plans at that age. It was just a matter of time before I went to university and graduated in architecture."
And now, half a world away, Andreia is designing in Fort Wayne, Indiana.