After high-profile sheriff career, Paul Laney ready to 'drive the road' with Elevatus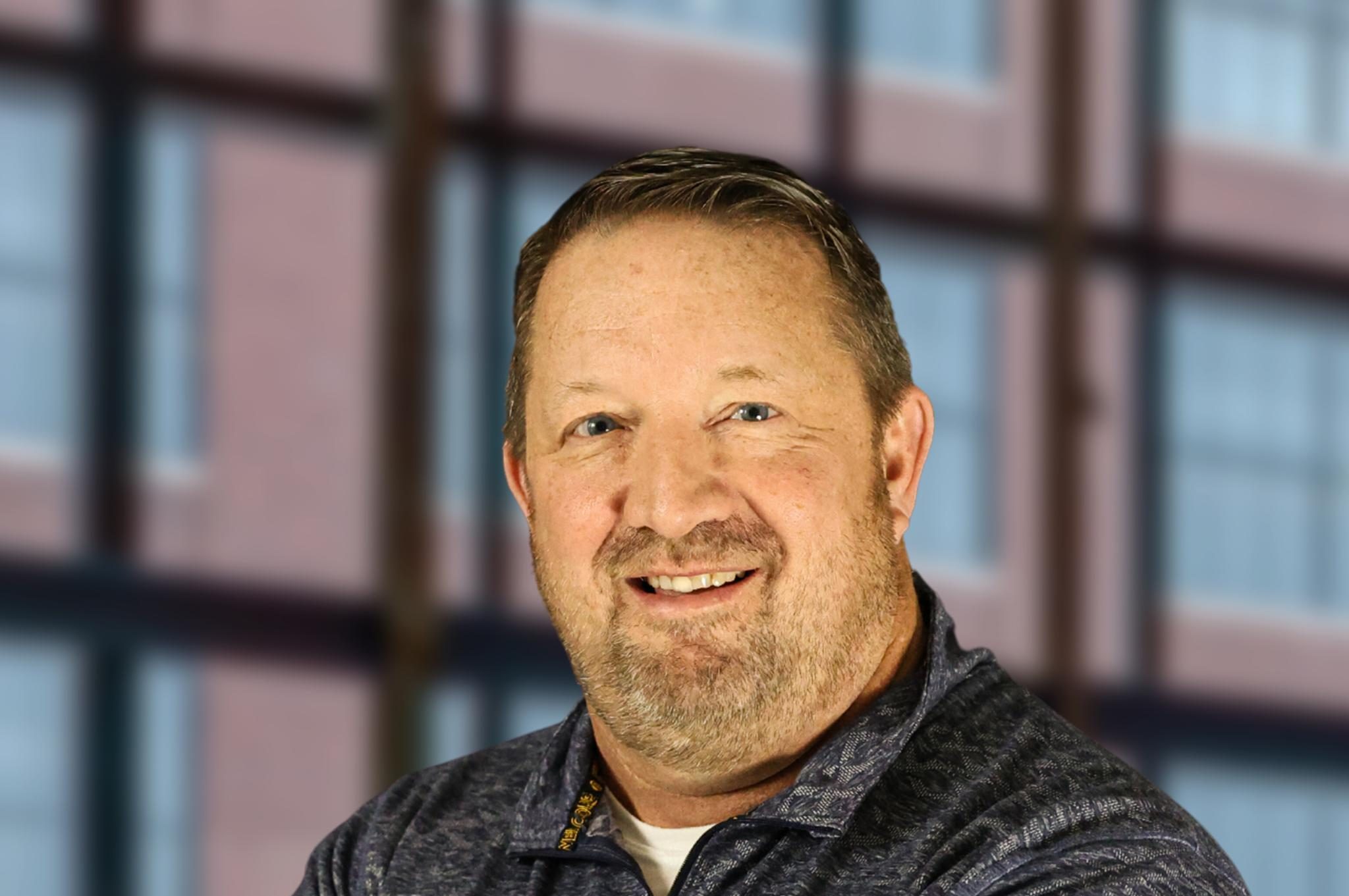 There are nearly 8 billion people in the world and you get the impression Paul Laney has met most of them.
He's one of those guys. You know, one of those "never met a stranger" guys who can sit down next to you and chum it up like you've known each other since grade school.
And it's served him well, as a young Marine then as a police officer, then as a three-term elected sheriff, and now as a Justice Specialist with Elevatus.
"And as you can probably tell, I'm not I'm not afraid to get out there, get dirty, get busy, and go," the high-energy Laney says when we ask him about his credentials.
Read over Laney's resume and you'll find yourself blurting "wow" a lot. But let's start from the beginning.
Laney's dad owned a plumbing and heating company for 65 years, and Laney grew up convinced that he'd been put on Earth to dig sewer lines. He grew up in the trades and grew an appreciation for the work.
At age 18, though, Laney enlisted in the U.S. Marine Corps. Laney calls his four years in the Marine Corps "the best formative of years" of his life, where he was shaped as a person and where he learned to lead.
From there, Laney joined the Fargo (North Dakota) Police Department. Over an 18-year career in blue, Laney rose to the rank of lieutenant and was named a district commander and SWAT commander.
He wanted more, though.
"I just decided it was time to spread my wings a little," Laney recalls. "I'd always wanted to run my own agency. I felt I was ready.
"I was just ready to go do my do my thing. I looked at both the police department world and I looked at the sheriff's world and I just knew that I wanted to work for the people."
In 2006, Laney was elected Sheriff of Cass County, North Dakota. He'd go on to be elected twice more for the office.
"It's an amazing time when you wake up and everybody you know, the people, that community, said we want you to be our leader and be our chief protector," Laney says. "It was just an amazing time."
Laney's career as an elected county sheriff was about as high-profile as it gets. He ran the largest sheriff's office in North Dakota during major blizzards and floods, a fiery train derailment, and the volatile Dakota Access Pipeline protests that garnered national attention.
He even found a way to incense rocker Ozzy Osbourne at one point (Google "Paul Laney Ozzy Osbourne" sometime for a hilarious story).
With all that attention, Laney was named the E911 Institutes "Government Leader of the Year" in 2011. In 2012, he was named the National Sheriff's Association's Ferris E. Lucas "National Sheriff of the Year."
After the pipeline protests, in 2017, Laney received the National Sheriff's Associations 2017 "President's Award" for his leadership and service.
"I think every one of those awards come down to the team with you and behind you and beside you, not you," Laney says. "Yes, I was the face of all that. Yes, maybe I was the motivator and the visionary to set it on course, but we did that as a team and as a family. And that's what I'm most proud of."
Laney's a team guy, you see. He has a leadership philosophy he's coined: "Drive the road." It essentially means, you put a team in place and you lay out your goals and vision, and you let the team work. It capitalizes on the unique characteristics of each individual member of the team, he says.
"Imagine a road, and beside the road are two steep ditches. How you go down the road within the parameters of the ditches is up to you," Laney explains.
So what brought Laney to Elevatus after a 30-year career in law enforcement? You guessed it: that team feel. Laney was close with two other Elevatus justice team guys – fellow retired sheriffs Doug Dukes and Chris Sailors – and they gave Laney their best pitches.
"I just started really paying attention to the culture (at Elevatus), the environment here, the leadership here," Laney says.
And when he came in for a visit, that was it.
"You can walk into an organization and within 10 minutes, you can feel the culture," Laney says. "To walk in here and feel that positive energy, to just see how people react, how they interact, how they react with you when they're introduced – it's positive energy here. And I felt that the minute I walked in here. It made me want to be part of this team. And so when approached, I didn't hesitate very long. I didn't hesitate at all. I was very excited to be part of the team."
On the team, Laney's role will be to introduce justice solutions to fellow sheriffs and law enforcement authorities around the nation and beyond. And Laney already knows how he'll go about it.
"The first thing that you do, it's all about developing relationships, developing trust," Laney says. "That's the key to everything – being able to go into that environment with those sheriffs, with their commissioners, with county administrators, and earning that respect, earning that trust, communicate openly, be accessible and available to them whenever they need you. And through that, you develop a trust, and that trust, that is what develops the relationship. The relationship is what builds the channel."
If you haven't yet met Paul, odds are you soon will.